If you're struggling with dull skin, an uneven skin tone, hyperpigmentation, or related skin concerns, you may have come across a glutathione skin lightening cream. This skincare product is gaining popularity for its ability to brighten and lighten the skin.
Here, we'll discuss skin brightening cream containing glutathione and how it could benefit your beauty regimen.
What is Glutathione Skin Lightening Cream?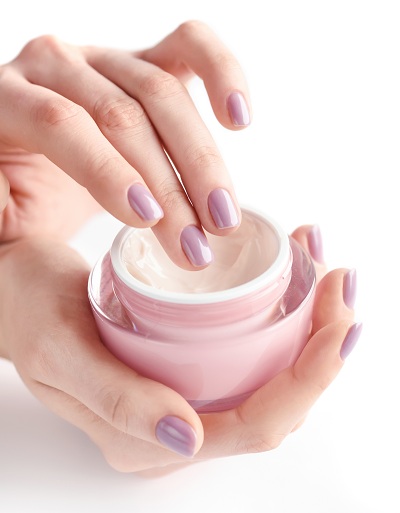 Skin lightening cream with glutathione is a type of beauty product that aims to help brighten the skin and treat hyperpigmentation.
As you likely guessed from the name, the main ingredient in this skincare product is glutathione.
Glutathione is one of the body's essential antioxidants. It helps fight free radical damage and contributes to a variety of bodily processes, including immune function and tissue repair.
In addition to its ability to prevent oxidative stress, glutathione is thought to brighten the skin by helping to flush out toxins and impurities.
The Benefits of Glutathione Skin Lightening Skin Care Products
Glutathione skin lightening cream can benefit your skin in a variety of ways, including:
Glutathione skin cream can lighten the skin by inhibiting melanin production [1].
Glutathione fights the effects of oxidative stress, which can cause inflammation and premature skin aging.
For people with dark spots, age spots, hyperpigmentation, acne scarring, and/or an uneven skin tone, topical glutathione can create a brighter, more uniform complexion.
By helping to reduce inflammation in the skin, glutathione skin cream can prevent redness, dryness, and even acne breakouts.
As an antioxidant that's naturally found in the body, glutathione is a safe ingredient for all skin types.
FAQ:
Q: Is glutathione cream good for face?
Glutathione cream is a safe, effective skincare product for concerns including hyperpigmentation, discoloration, and signs of aging.
Q: Is glutathione skin lightening permanent?
If you continue to use glutathione skin lightening cream, you can maintain the results of this topical product. However, if you stop using glutathione cream, the effects of the product will fade.
Q: Which whitening cream and glutathione brightening moisturizer are best for whitening?
The best whitening creams and moisturizers contain safe, effective ingredients such as glutathione, vitamin C, niacinamide, retinol, and kojic acid. You can also check out our complete review of the top skin whitening cream products to learn more.
Q: Which glutathione tablet is best for skin whitening?
Oral glutathione can also be used for skin whitening. The best glutathione tablets are "reduced" for optimal availability, come from non-GMO sources, are manufactured at FDA-registered facilities, and have excellent customer reviews.
Q: Is facial glutathione good for dark spots?
By neutralizing free radicals and brightening the skin, topical glutathione is an effective treatment for dark spots on the face.
Q: What are Glutalight, Gluta C Intense, Pure Peaks White Intense, and Glutamax?
Glutalight, Gluta C Intense, Pure Peaks White Intense, and Glutamax are all different brands of glutathione skin lightening creams. Each product offers unique benefits for people looking to lighten and brighten the skin, although all contain glutathione as the main ingredient.
Q: What is Royale L-Gluta?
Royale L-Gluta is a glutathione supplement that's formulated to work as a skin lightener, immune system booster, and detoxifier. Along with glutathione, Royale L-Gluta contains grape seed extract, vitamin C, and vitamin E.
Q: Which foods contain glutathione?
Foods that naturally help boost glutathione levels in the body include avocados, spinach, broccoli, cauliflower, kale, cabbage, Brussels sprouts, asparagus, and onion.
Q: What are the benefits of papaya kojic acid glutathione?
Papaya kojic acid glutathione cream is a powerful skin care product that moisturizes, lightens, and repairs the skin. Papaya, kojic acid, and glutathione all have natural lightening and brightening effects. These ingredients can even out scarring, hyperpigmentation, and dark spots.
Q: How much glutathione in cream for skin whitening should I use?
Glutathione skin whitening cream should be applied in a thin layer twice daily for optimal results. Avoid applying the cream near the eyes, nose, and mouth.
Q: Can I use glutathione on my body and under arm area?
Glutathione cream is safe to use on the body and under arm area to lighten and even out the appearance of the skin.
Q: Is glutathione a bleaching skin care product?
Glutathione doesn't bleach the skin. It works to lighten the skin by fighting free radical damage, reducing inflammation, and lessening melanin production.
Q: Is glutathione as good as vitamin c for lightening the skin?
Glutathione and vitamin C are both considered safe and effective skin-lightening products. For the best results, take glutathione with an equal or double dosage of vitamin C [2].
Q: What are the reviews of topical glutathione for skin lightening?
A wide range of glutathione skin lightening creams has earned hundreds and even thousands of positive customer reviews. Despite the popularity of glutathione lightening creams, it's important to note that the results can vary from person to person.
RELATED: Glutathione-Rich Foods For Skin Whitening
Conclusion: Is Glutathione the Perfect Brightener?
Now that we've covered all of the must-know information about glutathione for skin lightening, it's time to answer the question: Do we recommend glutathione cream as a skin whitener?
There's no doubt that glutathione has been recognized as a powerful, safe, and effective skin-lightening product. We love that this antioxidant helps fight free radical damage to not only brighten your skin but also improve your skin health as a whole.
So, when push comes to shove, we'd recommend glutathione for your skin brightening needs. Just make sure that the cream you select contains high-quality ingredients and has earned glowing customer reviews.
ALSO READ: Glutathione Injections
References
[1] – https://www.ncbi.nlm.nih.gov/pmc/articles/PMC6842793/
[2] – https://www.longdom.org/proceedings/glutathione-supplement-for-skin-lightening-and-antiageing-3891.html